The dematerialization of documents in companies has become a real issue of efficiency and productivity.
The employees of a company are confronted with the problem of filing and archiving, they must be able to find the documents when they need them.
Every employee spends a significant amount of time tracking down misfiled or archived documents according to their own criteria. Archiving documents is good. But being able to find them at any time is better.
With the Zeendoc EDM software, don't waste any more time looking for a document, it is at your disposal. Once digitized and classified automatically in a single document base, all the information contained in the documents is accessible in one click. You are going to reduce the time spent by your collaborators on archiving documents and be able to easily and quickly find the documents and their content.
Electronic archiving has never been easier!
The upload solutions for your documents are numerous,
fast and suitable for all types of media.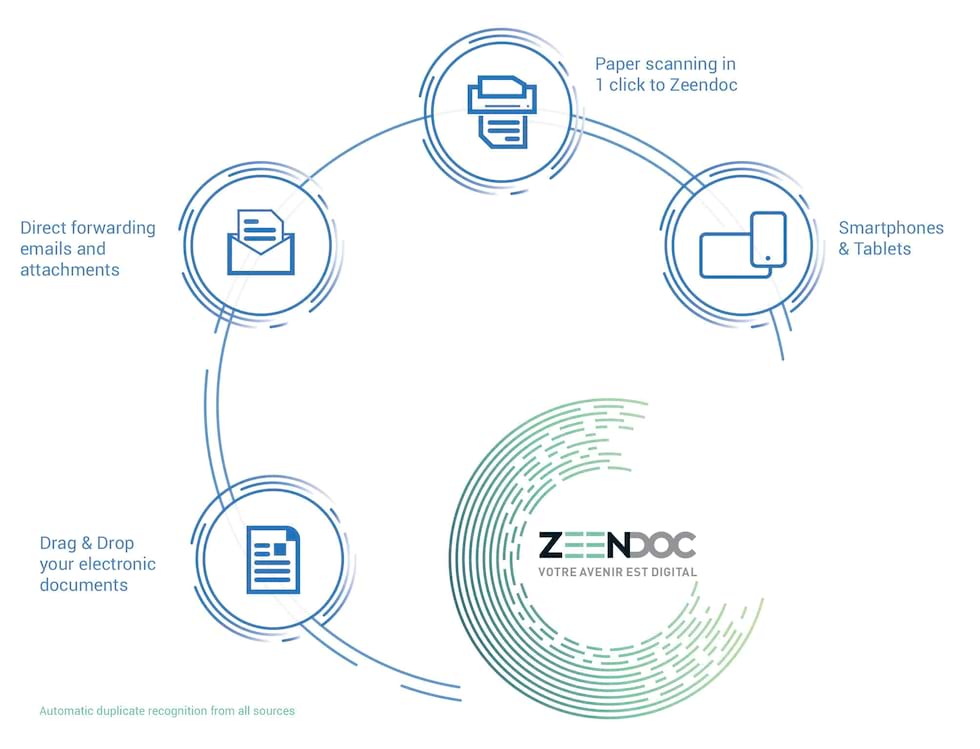 Digital files
Zeendoc EDM software accepts all types of digital documents. Several digital archiving methods are available to make it easier for you to upload documents in your electronic safe:
direct upload ,
sending by email,
by virtual printer on your computer.
Paper documents
The EDM solution Zeendoc enables upload all paper documents to be scanned, whatever their format (CB ticket, A4, A3, A0, etc.). Compatible with all scanners and copiers, Zeendoc manages the removal of blank pages and the straightening of documents. Scan in batches, and benefit from several cutting solutions: by separator, by stamp, by barcode, by document recognition (RAD) or even by affixing a colored mark (patented).
Zeendoc classifies for you
How much time do you spend each day meticulously organizing your documents?
Or how long does it take to find them in a file cabinet, on your server or in your mailbox?
Zeendoc analyzes and classifies documents for its clients. Whatever the source of the document, e-mails, electronic files, paper documents, your documents are grouped together in a single information base.
Once deposited in Zeendoc, the documents will be automatically classified by our tool, thanks to its technology of recognition, without other intervention of the user. The application will first of all read and retain the entire content of the documents (thus allowing you to search for any word or phrase in your documents), then analyze your document, its structure, its content and finally classify it for you according to your indexing plan.
OF USERS FEEL THEY SAVE TIME
OF USERS FEEL THEY EARN MONEY
Find your documents in a few clicks!
Zeendoc adapts to your work method
Thanks to Zeendoc's unique filing system, no more long searches in folders and subfolders when you can't remember the location of a document.
Equipping your company with an EDM (electronic document management) software means ensuring the durability of document and mail conservation. As a true trusted third party, the Zeendoc archiving solution ensures the integrity of your dematerialized documents for a successful digital transformation.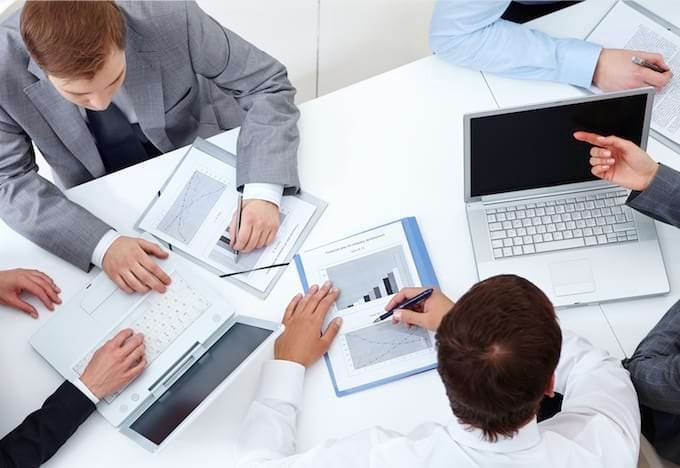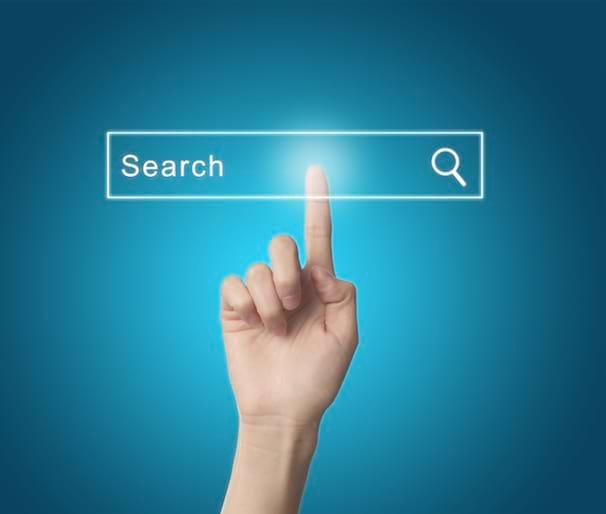 Search according to your own criteria
Either a word present in the document: search in the document content,
Either one of the information used for the classification: estimate, invoice, credit note, supplier, customer, ...
Either one of the document's characteristics: file name, digital archiving date, document status, the person who uploaded the document ...
You refine, you combine a search on the contents and a criterion of classification... everything is possible with Zeendoc: Reduce by 70 to 80% the time of management of the documents.
Access to information
Zeendoc gives access to the right content, to the right users, and at the right time.
Once the search has been validated, the electronic documents corresponding to the criteria indicated are displayed either in table form or in thumbnail form. Numerous metadata are available to ensure document traceability throughout the retention period. Thearchiving of your electronic invoices, contracts, estimates or archives is done in total security. You can then use your documents: consultation, downloading, printing, or sharing with your colleagues.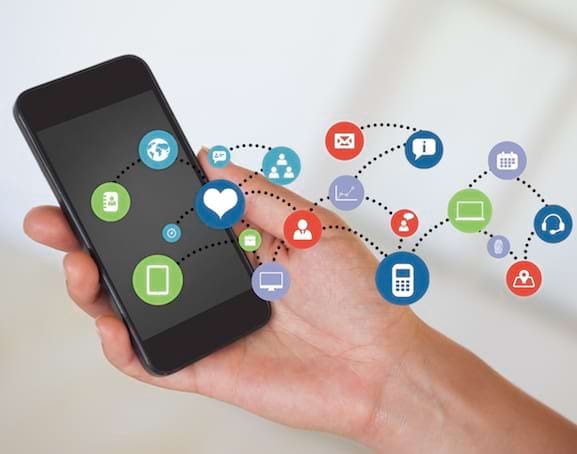 FAQ : ELECTRONIC ARCHIVING
Get the most out of your business information!
Take advantage of Zeendoc, the EDM solution for VSEs/SMEs