Bring your business into the digital era.
Go paperless, share documents with your team or partners, and process all your documents in a single database. Access all the information you need in a few seconds, at any time and anywhere, from your computer, tablet or smartphone.
"Zeendoc, a unique low-carbon electronic document management application on the market
441 060 433
Uploaded pages
345 150
Users in France
and in Europe
94%
Users are
satisfied with Zeendoc
91%
Users recommend
our solution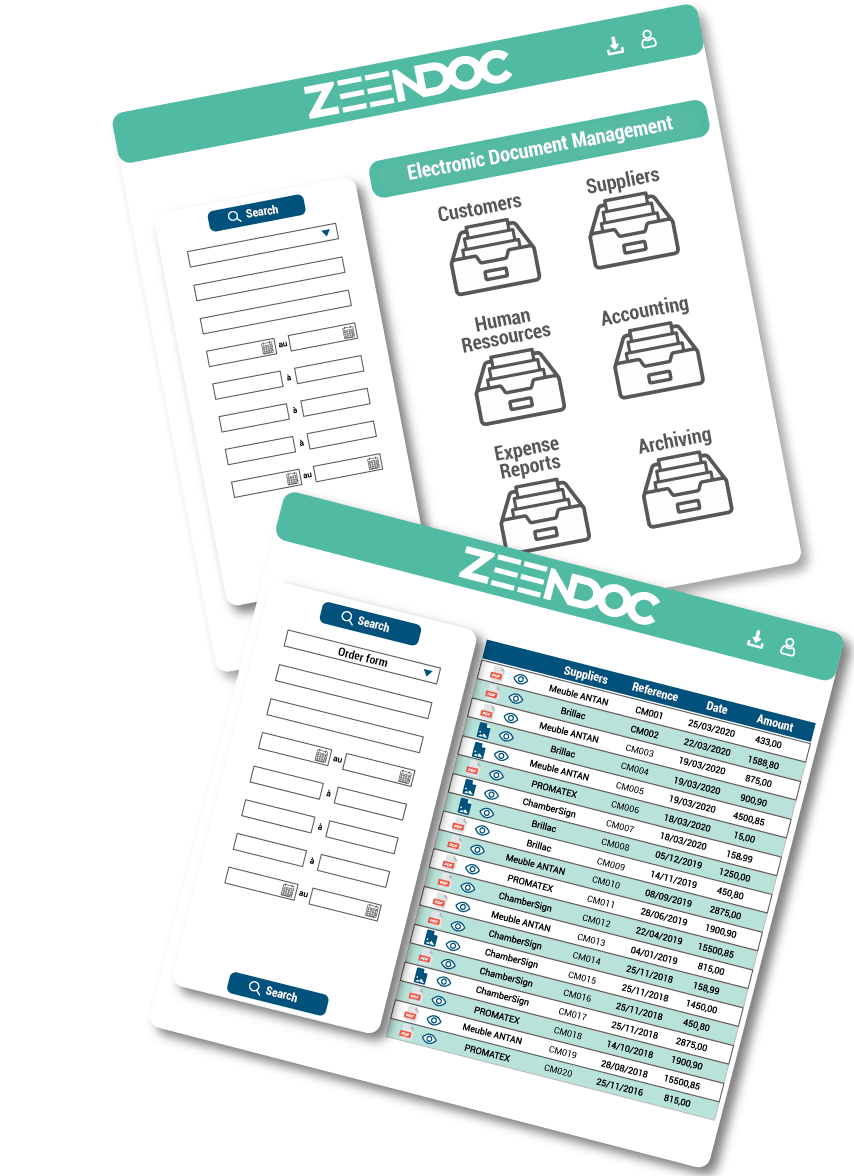 LOSE NOTHING, FORGET NOTHING
Zeendoc GED is the information management and exploitation application that provides a quick and effective response to the issues of archiving and classifying documents in a company.
Centralise all information in a single document base
Zeendoc automatically analyses and indexes documents
Zeendoc protects and secures your information
Securely search and share all information from company documents and optimise processing and exchange processes.
Make your information accessible anywhere, anytime
Find your documents in a few seconds
Distribute, share and increase your productivity
Safety at the heart of our priorities

Integrity check
Via SHA3 control, a digital fingerprint of the document is calculated at upload and stored on a different medium.
Security & encryption
The stored data is encrypted (AES protocol, ISO/IEC 18033-3) with a client-specific key, itself encrypted with the user's password.

Redundant backups
Data hosted in France in two geographically distant, high-availability data centers.

Customization
Our development teams design "turnkey" solutions taking into account the specificities of each business.

100% French
Published by Sages Informatique, the SAAS software Zeendoc is designed, developed and hosted in France.

LOW CARBON DMS
A low-carbon Electronic Document Management solution (carbon footprint 2020 and 2021).
Be Green & Zeen like Zeendoc and turn to Electronic Document Management with a reduced carbon impact.

trees
planted by Zeenplanet
since January 1, 2020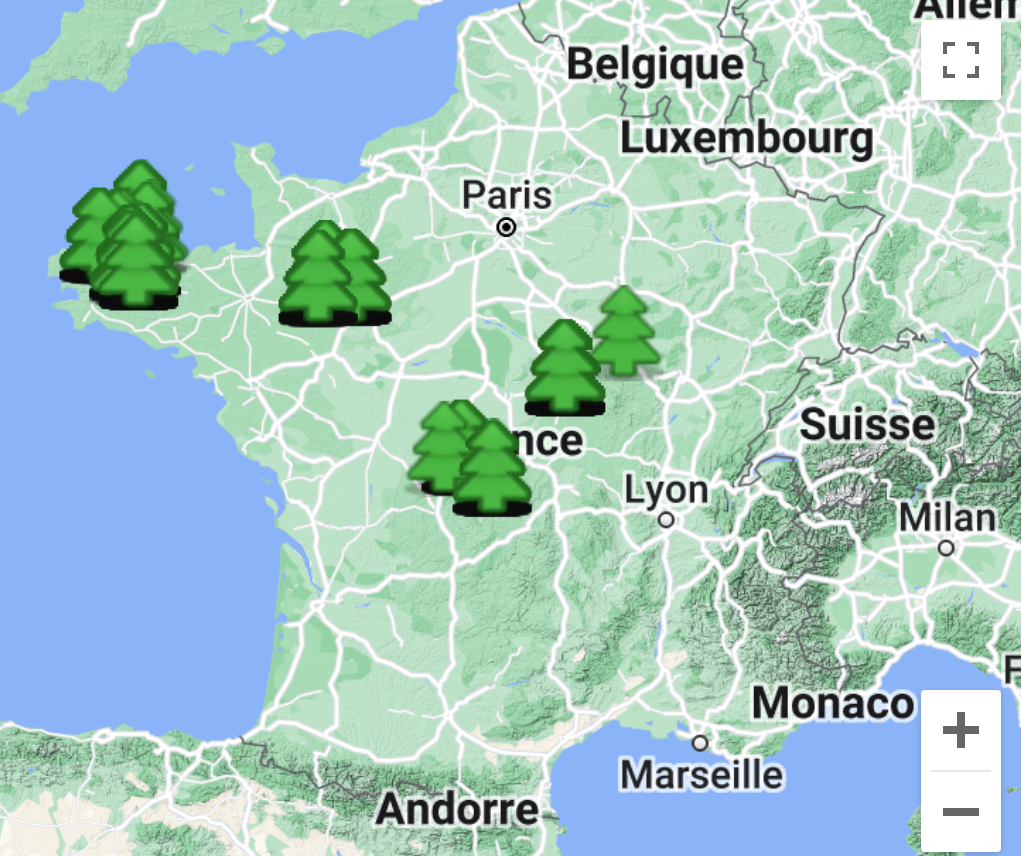 News and tips: everything you need to know about Zeendoc behind the scenes.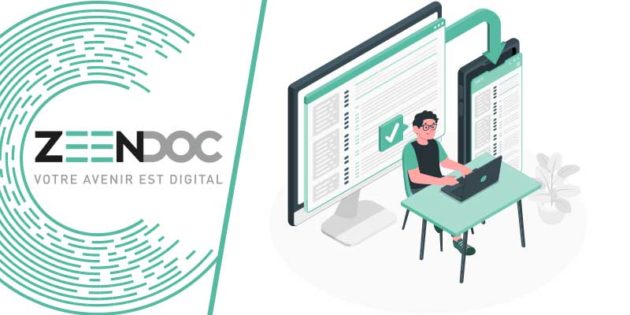 The roll-out of compulsory electronic invoicing for businesses continues, following the first stage in 2010 for sales to the public sector. The French tax authorities have set out several organizational schemes for the transmission of electronic invoices...


Get the most out of your business information!
Take advantage of Zeendoc, the EDM solution for VSEs/SMEs