THE ZEENPLANET PROGRAM: What is it?
Our company, Sages Informatique has launched the Green IT ZeenPlanet program in 2021. The objective of the ZeenPlanet program is to allow VSEs, SMEs and local authorities to benefit from a low-carbon Electronic Document Management (EDM) solution. ZeenPlanet is also a forest in sustainable management in France.
All users of the Zeendoc EDM solution reduce the carbon impact of their document management. For this reason, we have developed a "Low Carbon" badge for all our users.
To obtain this badge, fill out the form here: https: //zeenplanet.com/nous-rejoindre/
You also have the possibility of sponsoring a company eager to reduce the carbon impact of their document management. To reward you, we offer the sponsor the concession of a tree of the ZeenPlanet forest.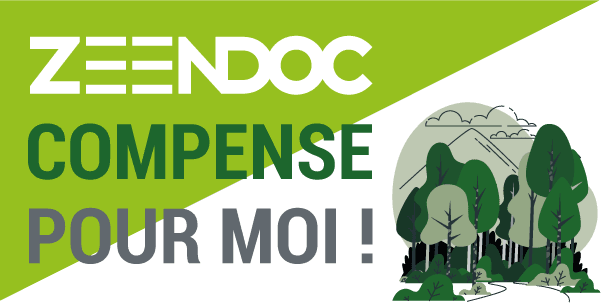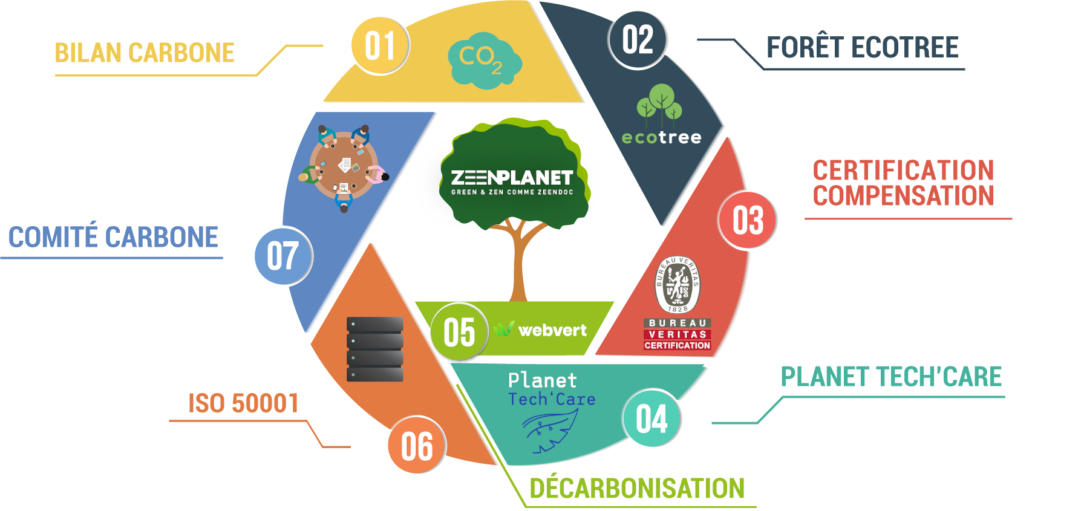 How our green conscience was born
Because 13 to 15 million hectares of woodland disappear every year from the surface of the earth, Sages Informatique, aware of the environmental issues at stake, has decided to take action against this loss. This awareness goes hand in hand with our progress on the path of dematerialization with our Zeendoc solution, which advocates the progressive elimination of paper.
To compensate for its ecological backwardness, France must renew 500,000 hectares of forest by 2030, thanks to the 17 million hectares of forest available in the country: an objective that we will support fervently in order to preserve resources for the well-being of the planet and future generations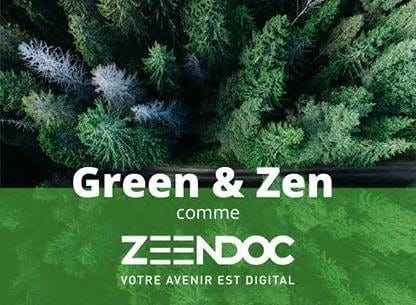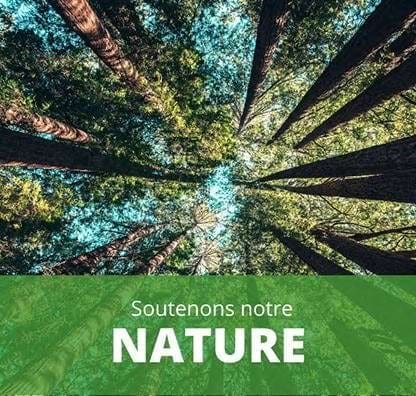 Supporting the digital and ecological transition with Zeendoc
For 20 years, Sages Informatique has been supporting and optimizing the digitization and electronic archiving of administrative documents in French companies, thus contributing to the progressive abandonment of paper.
With more than 122 million pages deposited in the solution, therefore not printed, stored on servers hosted in France, we join the national ambition and the law on the energy transition to 40% renewable energy by 2030.
Thanks to our shared servers, we also reduce the sum of energy of the individual servers of each company.
Our partnership with EcoTree
At the launch of the Green Project in 2020 and to mark the 20th anniversary of Sages Informatique, joining forces with EcoTree, a French SME, for a partnership was an obvious choice, and one that meets future ambitions to move towards an ecological transition . This year marks a major turning point for Sages Informatique. Our human adventure is part of a sustainable approach thanks to actions in forests managed and maintained throughout their life by foresters. In 2020, 1330 trees will be planted thanks to this collaboration. These trees are distributed as follows:
330 young trees: each one will grow and absorb an average of 1 ton of CO2 throughout its life.
1000 trees: to improve forest diversity and recreate local employment.
EcoTree has already planted more than 660,000 trees, absorbing more than 5 million kg of CO2, which is more than 10,000 flights from Paris to New York.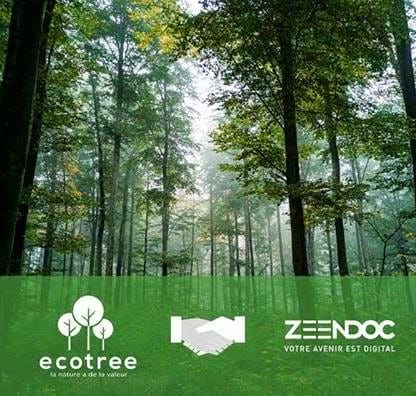 Zeendoc x Ecotree: A long-term Green IT partnership
Who said that digital and ecology did not mix? Concerned about minimizing our carbon impact, Zeendoc is committed to doing everything possible to reduce digital pollution. With our partner EcoTree (recent winner of the Tech For Good Awards, Environment category), we are launching an ethical approach that aims to improve various environmental factors:
Biodiversity: Trees stimulate biodiversity by providing shelter, food and protection for many species of birds, insects, small mammals, fungi and many other species.
Air quality: Trees produce our oxygen and feed on CO2. A real natural boon. They help fight against climate imbalance by filtering carbon dioxide. Finally, these trees help to limit locally the extreme climatic phenomena such as droughts and floods that we have been facing for years.
Economic and social: The plants in which we invest help diversify the economy of farmers by improving the yield of agricultural crops.
A sustainable and transparent commitment to reduce carbon impact
In addition to these different issues, a strong link exists between EcoTree and Zeendoc. Trees trap CO² in the long term, at Zeendoc we keep our users' data on secure servers running on green energy. Like EcoTree, we participate in the evolution of the local economy with French customers and the creation of jobs in France.
Our partnership is long term with the wish to create forests all over France in order to participate actively and intensively in the carbon neutrality linked to our activity, and more.
The decarbonation of our websites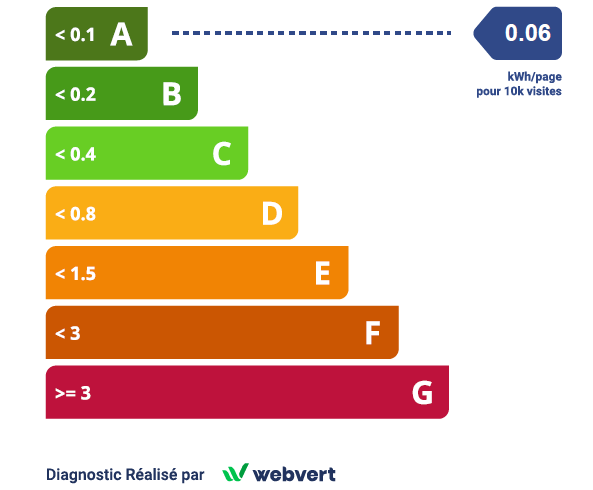 In 2022, all Sages Informatique websites received a decarbonization treatment. Thus, optimization work has been undertaken on the following parts:
for configuring caches
image optimization
resize images
of custom settings
The sites are getting bigger and bigger, which has a direct impact on our planet. Even worse, about 30% of the bandwidth of the analyzed sites is useless. It's a pure waste. In collaboration with WebVert, we have decided to eliminate this waste and make our sites more sober, faster and less impactful for the planet.