The Scan Center digitizes and enhances the data on your documents and allows you to quickly find and share them at any time.
The use of digital technology is now essential for any company. Digitizing original documents is a real challenge, just like dematerialization. In addition to ensuring the preservation of archives and files in progress, it facilitates their organization, as well as the sharing of information online. Find out how to become more efficient by using the scanning service offered by Scan Center!
Scanning of paper documents 
What is the interest for a company?
With the advent of digital technology, companies are progressively moving away from paper to dematerialization. Even though new measures are being taken, they are still faced with the difficult task of managing archives. To secure your original documents, gain efficiency and free up physical storage space, scanning solutions such as Scan Center exist!
Digitizing your document means that you create a reproduction of the original medium in digital format. The tools used transform the analog signal of the document into a digital signal. The resulting computer file can then be read by a computer, a tablet or a smartphone. This conversion system is particularly accurate and adapts to handwritten and typed texts as well as to images, regardless of their size. The data can then be transmitted electronically, facilitating information sharing.
What are the advantages of using Scan Center to digitize company documents?
In a world where the digital culture is in full swing, digitization is an active part of the adaptation of companies and meets several objectives. Choosing a solution like Scan Center ensures a rapid transition and is particularly beneficial in the long term. Here are the main advantages.
Reduced storage and printing costs for your documents and archives
Paper archiving requires a lot of resources: space to store documents, printing costs, and organization to keep track of them. With a solution like Scan Center, keeping your files has never been easier. After being scanned, they are available on a digital medium and no longer clutter your premises. We provide a faithful copy and take care of all formats: A4, A3, large dimensions, cadastral plans, technical plans, etc.
Choosing to digitize is also contributing to the environment! As with dematerialization, you no longer need to print systematically. Thus, you save not only space, but also supplies (ink, blank sheets, archive boxes, printing equipment, etc.).
Secure digital files with an infinite shelf life
Some administrative documents must be carefully kept for several years, including some originals. Legal retention periods differ depending on the type of document. By using Scan Center's scanning service, you preserve your files and information. They are saved indefinitely on the physical media of your choice (removable disk, USB key).
For more security, you also have the possibility of saving your digital data on the cloud with our solution of document management (GED) Zeendoc. This portal is even more interesting because it allows you to consult your files at any time on computer, smartphone and tablet.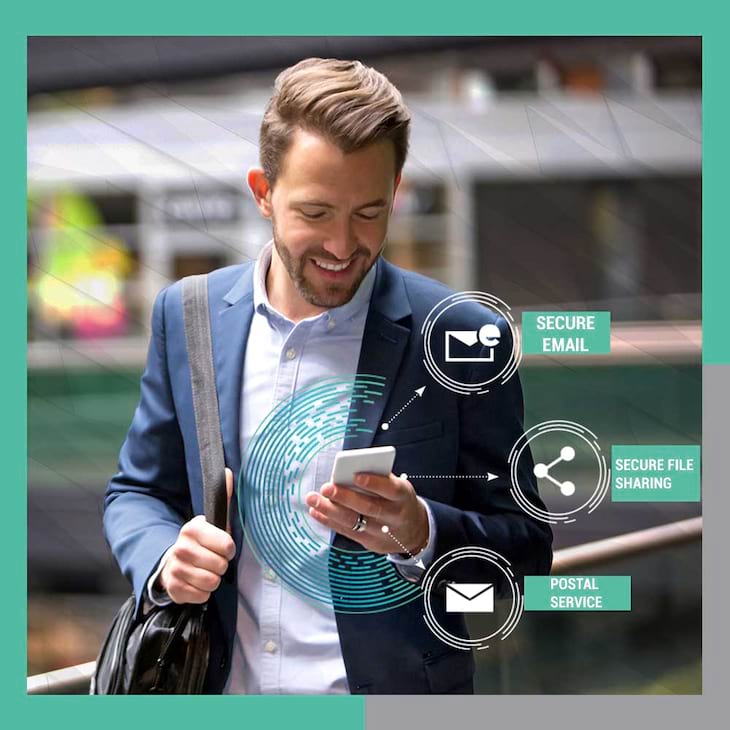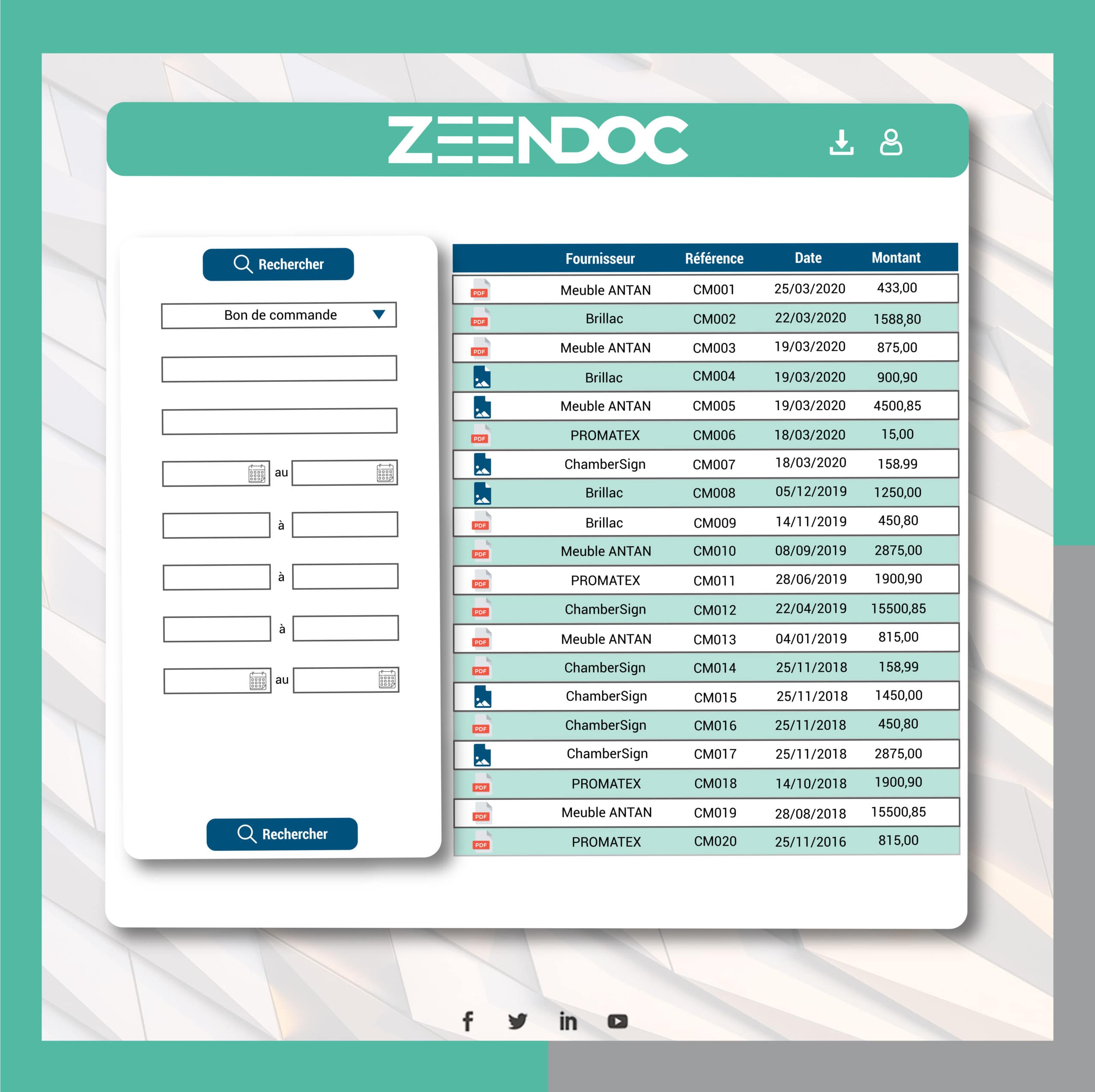 Optimization of your electronic archiving and easy information search
Digitization greatly facilitates theelectronic archiving of documents and digital data. In addition to digitizing your files in the form of a faithful copy, our team performs the indexing and OCR of all your files. OCR consists of performing an optical character recognition. During these post-processing steps, we scrupulously respect your filing system. The search for information is greatly facilitated, especially since you can make a request by code or keyword with the computer tool.
We commit ourselves to carry out an express treatment of your work after studying your project and your objectives. Forget the tedious search through a multitude of files. With our customized solutions, your employees save precious time that they can devote to their core business.
Improved online information sharing and collaboration
Distributing printed or written documents can be a real obstacle course. Between postal delays, the risk of misplacing documents and the need to travel to retrieve them, your customers and employees are well advised to go paperless. Once available in a digital format, a professional document can be transmitted easily and quickly by electronic means (e-mail, download link, shared folder). In addition, it can be kept until it is deleted. In this way, you optimize the sharing of information within the company.
After having digitized and classified your archives, Scan Center can also make your data available on an EDM tool. We recommend our digital archiving solution Zeendoc. Your information will be stored online in a secure manner. Your employees will be able to use and consult them at any time.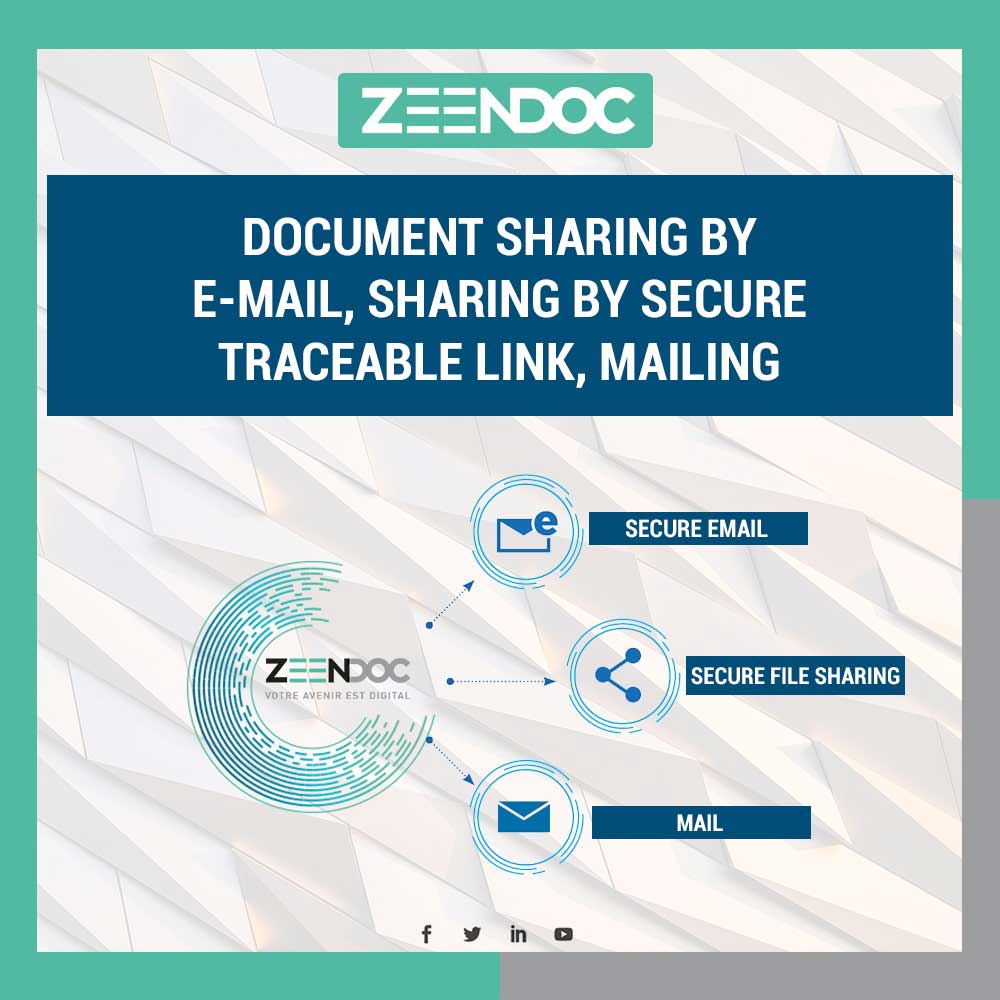 Entrust your document scanning project to Scan Center: the steps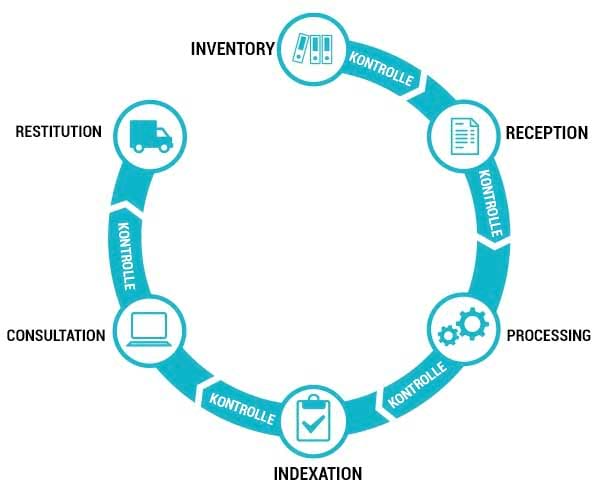 The Scan Center team will accompany you throughout your scanning project, from the analysis of your objectives to the validation of the sample. When you call on our services, we begin a multi-step process:
Contact, analysis and elaboration of the specifications;
Removal of paper archives directly from the company;
Document scanning and indexing process ;
Provision of data on a digital medium;
Validation of the sampling and return of the originals.
For nearly 20 years, Scan Center has been providing a customized service to businesses. In our 1,000 m² workshop, fully equipped with state-of-the-art equipment, we are able to scan all types of documents, regardless of their format, quantity and condition. We are also committed to processing your jobs quickly.
By taking this necessary step towards dematerialization, you optimize and simplify considerably the way you manage your archiving and your professional documents. You also save a lot of resources on a daily basis. So don't hesitate to call on our scanning service.
Get the most out of your business information!
Take advantage of the performance of digitalization for small and medium-sized businesses