Sign your documents electronically
Forget about paper and manual tasks
Zeendoc allows you to send your documents by email and to have them signed electronically by your customers from a computer, a smartphone or a tablet without any prior installation.
The electronic signature integrated into the Zeendoc GED solution through a trusted third party has the same legal value as a handwritten signature.
Electronic Signature: How does it work?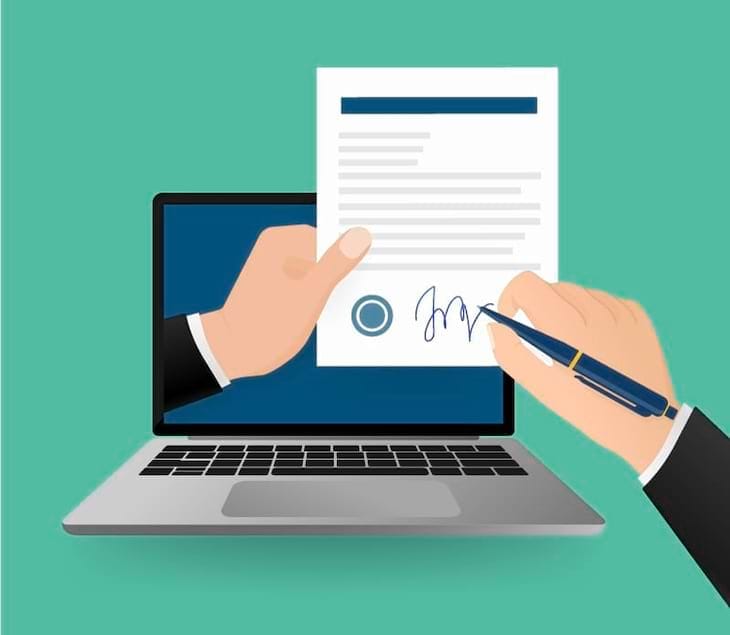 Sending, signing, follow-up and management
The shipment
From Zeendoc, select the document, fill in the signatories and choose the sending mode, either simultaneously to all the recipients or in sequential mode. You determine the validity period of the document and send.
The signature
Each signatory receives the contract by email with a secure link, he then accesses the document and can start the electronic signature process with a simple click from any device connected to the internet. After viewing the entire document and validating it, an authentication code is sent by SMS to the signer's cell phone to guarantee his identity and electronically sign the document.
Monitoring and management
An online follow-up of the signature status (pending, signed or refused) by recipient allows you to be informed in real time of the progress of the file. Once the contract is signed by all the recipients, it is automatically archived in Zeendoc.
The legal value of signatures
In France, electronic and handwritten signatures have the same legal value. They guarantee the integrity of a document
and also make it possible to identify the author.
Launching the process from Zeendoc ;
A signature recognized by Adobe® ;
One single-use electronic certificate per signer and signature;
OTP: One Time Password;
Qualified Trust Service Provider (QTSP) and listed in the European Trust List;
Time stamping included and automatic archiving of the signed document in Zeendoc; 
Signature certificate thumbnail on screen and in print.

The ZEENDOC electronic signature
Choose the right signature level
eIDAS is the regulation on electronic identification and trust services for electronic transactions.
This regulation implemented in 2016 classifies the security level of electronic signatures into 3 categories: Simple, Advanced and Qualified.
For what type of unregulated documents?
Supplier contract;
Lease Agreement;
Employment Contract;
Quote;
Membership Contracts ;

Supplementary health insurance contracts
T&CS/AGCS...

Attendance sheet
Inventoryof fixtures on entering and leaving a dwelling;
...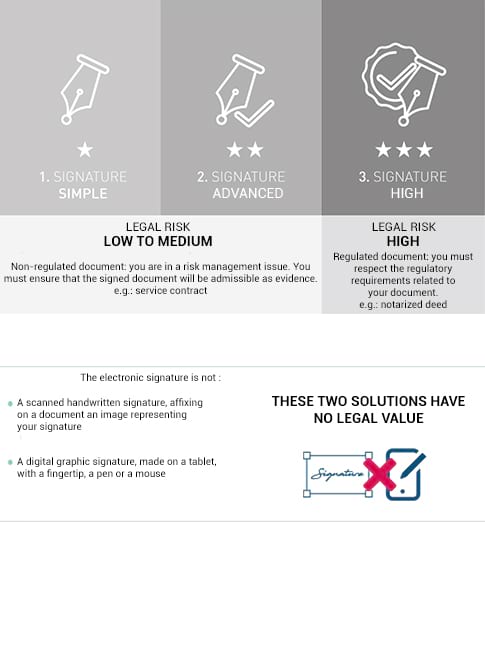 Electronic signature: what are the advantages?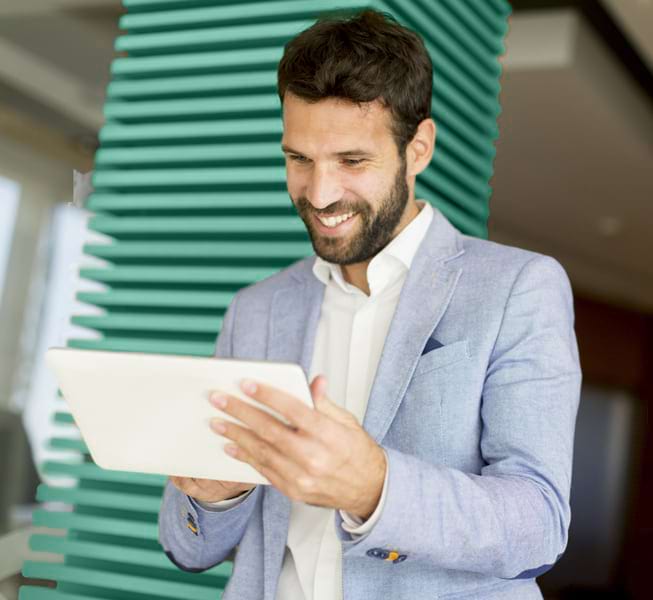 Certification, dematerialization,
savings, simplification, ...
Reduce processing time: PDF documents are received and signed within minutes.
Economy of travel.
Dematerialization: no need to print, sign manually and send back contracts by post.
Save on printing / postage.
Save time and productivity: eliminate manual tasks.
Security of exchanges: encrypted and secure access, authentication by SMS.
Follow-up: visibility on the status of contracts, issue of reminders.
Spacesaving: preservation of the document in digital format.
Compliance: electronic signature in compliance with French and European legislation.
Environmentallyfriendly: no paper is required.
Get the most out of your business information!
Take advantage of the performance of Zeendoc, the ECM solution for VSEs/SMEs