Zeendoc enhances the information found on your company documents and allows you to use them permanently.
Available in one click from your computer, tablet or smartphone, you find your content, better...
you exploit them

.
With the Zeendoc EDM solution, your information comes to life and is linked together, it circulates between colleagues or beyond the borders of the company, you reinforce collaborative work between the various departments while controlling the flow of data. The speed of access offered by the electronic archiving of documents increases your productivity and reinforces your efficiency.
Zeendoc makes your office mobile
Your documents are always with you
Find the same interface and the same features of your computer... on your tablet or mobile.
Our Zeendoc mobile application allows you to access all your company documents anywhere and at any time.
Find and view the document you are looking for in a few seconds. File and share them in real time with your collaborators and partners. No more lost documents during travel, the information is immediately transmitted to your company for better collaboration and productivity gains.
You can also comment on your documents, set up a circulation process or validation by the people concerned.
ZEENDOC, THE Collaborative EDM
Automate your internal/external exchanges
Zeendoc is a solution for storage, classification and automation of document processes, but it is also and above all a tool for better collaboration.
Zeendoc allows for the simple distribution of documents within the company, annotating them, validating them and sharing the information in complete security internally or externally.
With the online edition, Zeendoc reinforces the collaborative work between the different services within its SaaS platform in the cloud, allowing everyone to access the same documents online as well as their different versions. Better productivity in complete security.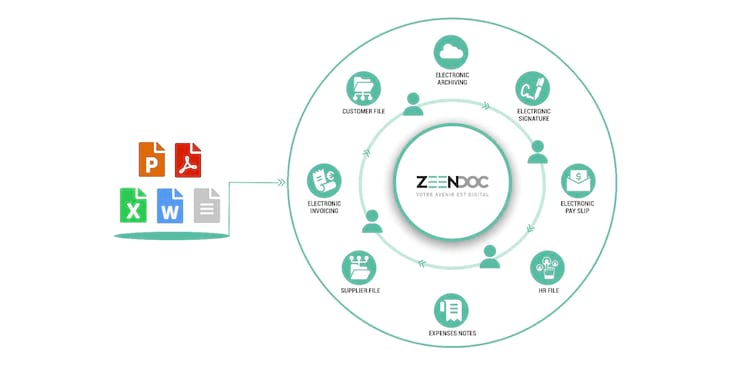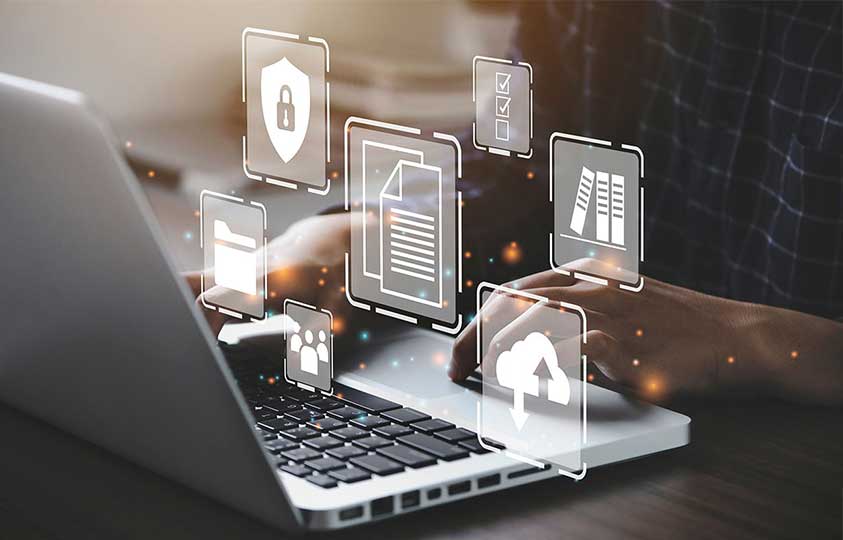 Online publishing
(or "Versioning")
documents
Sharing information is critical to business communication and productivity. Thanks to online editing, employees can create, share and modify the content of a document Microsoft Office 365 (Excel, Word and Powerpoint) easily and quickly from their Zeendoc environment. Each authorized user can display the last saved version and retrieve the different versions available, including those generated by other collaborators.
The original uploaded document in Zeendoc is never modified or deleted. When consulting or modifying an archived document, users access a copy. Whatever actions they perform, the original stored within Zeendoc is not impacted, to ensure its integrity for archiving and evidence management purposes.
WITH ZEENDOC, Gain in productivity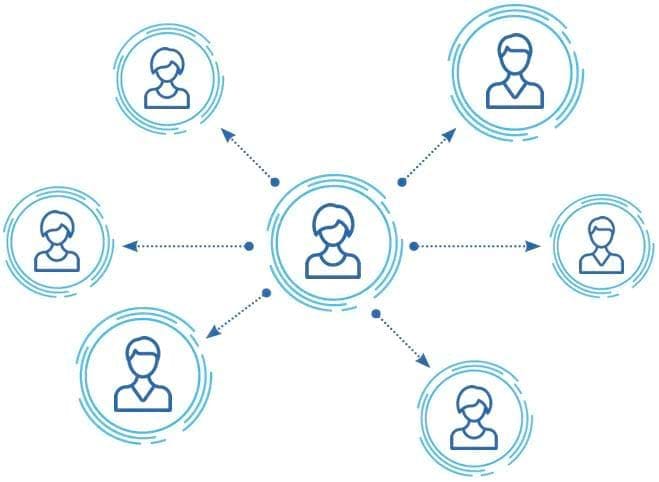 Teamwork takes on another dimension
A document within Zeendoc is information that lives. You can comment on it, set up a circulation or validation process by the people concerned, create reminder or payment alerts.
You keep control over your documents by managing the access rights for your employees (consultation, downloading, validation, deletion, etc...).
Zeendoc works for you
Zeendoc is responsible for bringing together and creating a link between the elements that make up the same file (estimate, purchase order, invoice, etc.) to allow you to verify and validate, with one click, a supplier invoice or to justify the issue of a customer invoice.
You can also send your invoices and attachments by e-mail thanks to automatic identification of e-mail addresses. The application allows an optimal traceability of the sendings and consultations but also to be able to create alerts to follow the treatment of the invoices to be sent, not received or not consulted.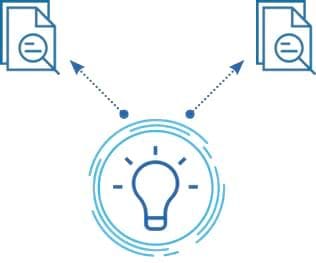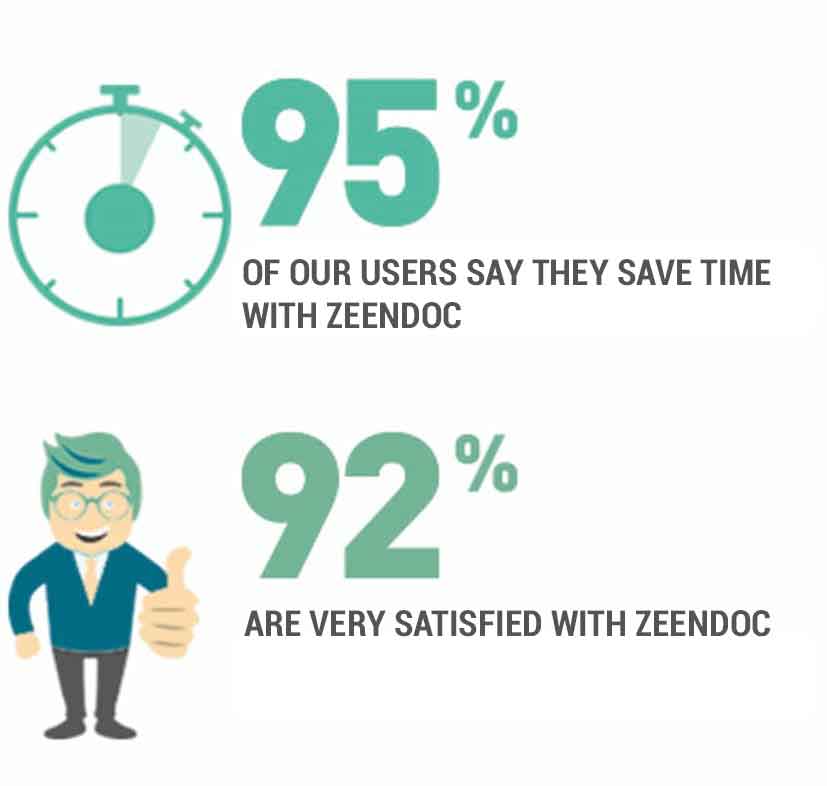 Concrete and measurable benefits
A survey carried out among our 110,000 users shows that 95% of Zeendoc users have saved precious time and that 92% are very satisfied with our solution.
Quick to get started
Automation of repetitive tasks
Reduced shipping and storage costs
Reduction of manual processing costs
Elimination of the risk of errors
Reduction of the carbon footprint, citizen and environment-friendly approach
Zeendoc integrates with your environment
Zeendoc automatically classifies and exports invoices to your accounting software
Optimize your invoice management and spend more time with your customers
Every day, new invoices arrive in your company, and the entry and management of this accounting data monopolizes your time and your attention by distracting you from your core business. With theGED accounting export, connect Zeendoc to your business applications and simplify your life!
Deposit your paper or digital invoices in Zeendoc
The relevant information (supplier, dates, amounts, reference) is read automatically
An accounting charge is proposed according to your habits
The entries are exported to your accounting software, in the adapted format
FAQ : Electronic Document Management
Get the most out of your business information!
Take advantage of Zeendoc, the EDM solution for VSEs/SMEs